INTERNATIONAL KIRKE I JELLING OG SANDVAD - EN MENIGHED PÅ MANGE SPROG
EAT & SING 2016
Thursday august 25th 5.30 pm (Jette Langgaard)
Thursday September 29th 5.30 pm (Birgitte Møldrup)
Thursday October 27th 5.30 pm (Birgitte Møldrup)
Thursday November 24th 5.30 pm (Birgitte Møldrup)
On these Thursdays, we will meet and eat together in "sognehuset", Gormsgade 19, 7300 Jelling.
Those who want can bring a dish and we will refund your expenses. We will sing together – maybe an English hymn or a Danish song. November 24th we will make Christmas decorations.
For those who want to, we will share communion afterwards in Jelling Church, conducted by Pastor Birgitte Møldrup. We are finished by 7.30 pm.
CHRISTMAS SERVICE
Sunday December 18th 10.30 am:
International service with communion in Jelling Church conducted by Pastor Birgitte Møldrup. Afterwards there is "æbleskiver" and a "package game" in sognehuset, Gormsgade 19, 7300 Jelling.
For further information, and if you need transportation please contact:
Pastor Birgitte Møldrup brm@km.dk phone 26461285
(let me know if you want send text/sms a day before)
All asylum seekers and locals are very welcome!
ÅBEN CAFE PÅ ASYLCENTRET I SANDVAD. Fremover vil der være åben café på Asylcenteret i Sandvad, Vongevej 46, torsdag i lige uger kl. 15.30-17, hvor beboere og frivillige byder velkommen til hygge, kreative aktiviteter, spil og selvfølgelig kaffe og kage! Næste gang er torsdag den 21. april. Alle er velkomne og der er hver gang et par frivillige tilstede som byder indenfor. Cafeen er startet i et samarbejde mellem Røde Kors, to frivillige Mona Gerstrøm og Emmy Hauch samt sognepræst Birgitte Møldrup, i håbet om at skabe et hyggeligt sted, hvor asylansøgerne kan møde os og vi kan møde dem. (Tag hovedindgangen og trappen ned til højre)
GUDSTJENESTER. Jelling Kirke inviterer alle nationaliteter til gudstjeneste og "Eat & Sing"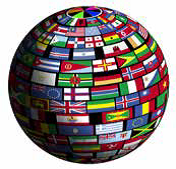 Hver måned er der enten gudstjeneste (søndage kl. 14.00 med altergang) eller "Eat & Sing" (Torsdage kl. 17.30). Der kan alle medbring mad, og vi vil dele de forskellige retter. Efter det synger vi i kirken for dem der vil. Alle der kommer med mad får refunderet deres udgifter. Kontakt Ellis 26212407 eller Christophe 71412114 hvis du tager mad med.
Præsterne Birgitte Møldrup og Jette Langgaard, tidl. Thyregod, og diakon Christophe Ndikouriyo, leder gudstjenesterne. Sproget vil være engelsk og dansk.
De internationale gudstjenester og "Eat & Sing" er et mødested for alle aldre og nationaliteter – også danskere, der ønsker at være sammen med mennesker af alle slags, men forenet i Guds kærlighed – i kirke og sognehus.
(in english)
International Church Vejle and Jelling
Jelling church invites all nationalities to service and "Eat & Sing"
Every month there is a Sunday service (Sundays at 2 p.m. with communion) or "Eat & Sing" (Thursdays at 7.30 p.m.). Everyone is invited to bring some food, and we will share the different dishes. After that, we sing in the church for those who would like to participate. Those that bring food, will have their expenses refunded. Please contact Ellis 26212407 or Christophe 71412114 if you bring food.
The pastors, Birgitte Møldrup, Jette Langgaard and deacon Christophe Ndikouriyo, are conducting the service. The language is English and Danish.
The Sunday services and "Eat & Sing" are meetings for all ages and nationalities – Danes too, who want to be meet with people of all nationalities, united in Gods promise - in church and when we eat together in "Sognehuset".